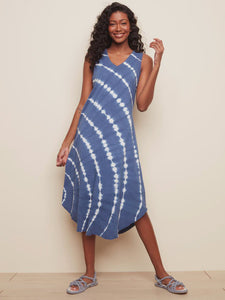 Channel your boho beautiful side with this cotton tie-dye slub dress. Featuring a flattering V-neckline and rounded hemline, this mid-length summer dress makes a great partner in your summer activities
This sleeveless dress is made of 100% Cotton.
Wash your dress by hand in cold water and hang it to dry.
C3125-251B