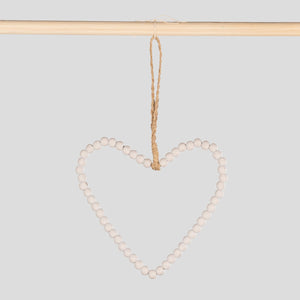 Bringing in a sense of the elements to your home, each Beaded Heart is handmade one by one by skilled Indonesian artisans. Designed to be hung in any space, this piece of art will surely act as an alluring or complimentary & comforting element in your space - connecting earth, maker and owner - with love.
Seagrass, steel, wooden beads.
Large (Natural) 20.5"H x 14"W (the size with rope)
To clean, wipe with a soft cloth.
Because Poko's Bali Boho Home pieces are handmade from natural and recycled materials, please allow for a tolerance of slight size differences from one heart to the next.